A FewWords
Dynasty Chinese Cuisine seafood restaurant is well-known in San Jose for its excellent dim sum and attracts many food lovers from both at home and abroad. Guests will be attracted by the well-designed main restaurant lobby or enjoy great atmosphere in one of our private dining rooms.

The restaurant's main hall can accommodate as many as 600 people for grand events such as weddings, while the 5 elegant private rooms are best for meetings and family gatherings. You can help yourself to enjoy a wide variety of dim sum at the weekend. Food lovers will get the maximum satisfaction here.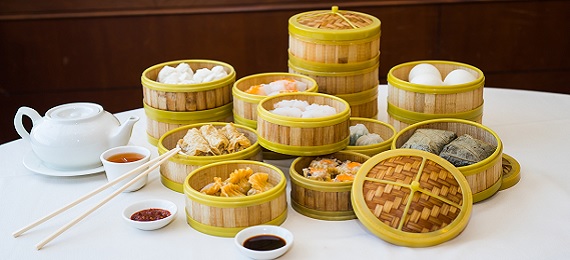 The restaurant serves authentic Cantonese cuisine and offers classic dishes such as Hong Kong-style siu-mei, traditional dim sum and delectable steamed seafood. Only the freshest local ingredients come into the plate, thus, adding to the good vibe among the diners eating in the palace of emperor.

Must-try dishes include Sautéed Scallops & Tender Beef in Honey Pepper Sauce and Suckling Pig Combination Platter.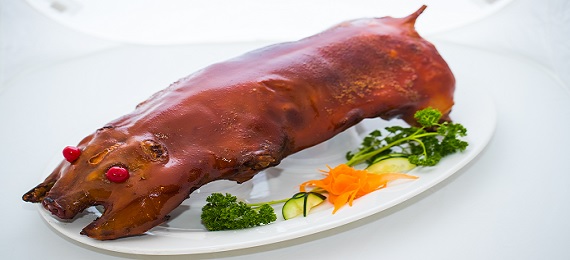 WhyChoose Us
Whether you are looking to host a stunning wedding reception, elegant anniversary dinner, or a birthday celebration dinner, Dynasty Seafood Restaurant will ensure that every detail of your special event is seamless and professional. We would welcome the opportunity to serve you, and deliver you the best dining experience you will have.
Our Customers Say
Best Dim Sum in San Jose!
A classic place for Dim Sum, the place actually looks like a palace and it is beautiful. Dynasty is usually my first choice when it comes to brunch. One of the best Dim Sum in San Jose. They got variety of choices to choose from and you need to try them all. The service is generally good, never had any problem with it. Will come again!
Victor HongCustomer
You want authentic Chinese food? This is authentic!
Dynasty Seafood, the best dim sum I ever have! I'm from LA, and I know a good Chinese restaurant when I see one. I've dine here for the past 10 years; what keep me coming here is the quality of the food and the fresh ingredients that they use. This place is always packed, so it seems that many people agree with me!
Jay TongCustomer
Awesome seafood
Every dish was very well prepared. The braised abalone and the baked koi were excellent. The wait staffs were professional and fast! Great place to take the family for dinner.
Yee ChanCustomer